Zume wants to start cooking its pizzas in the startup's patented delivery trucks. Each truck has 56 ovens that can be turned on and off remotely.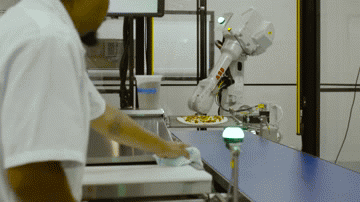 Inside Zume's kitchen, protective glass boxes separate the robots from humans. Marta hangs from the ceiling of her cage like a giant spider, her spindly robot arms converging, ladle-like, to douse a pie with sauce in under two seconds. "We created her to spread your sauce perfectly, but not too perfectly, so the pizza still looks like an artisan product," Garden said.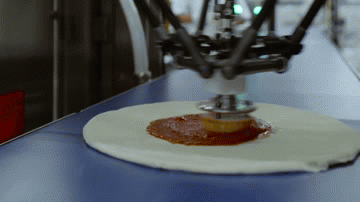 Fully sauced, the pie travels on a conveyer belt to human employees who add cheese and toppings. The decorated pies are then scooped off the belt by a 5-foot tall grey automaton, Bruno, who places each in an 850-degree oven.
See full article with video